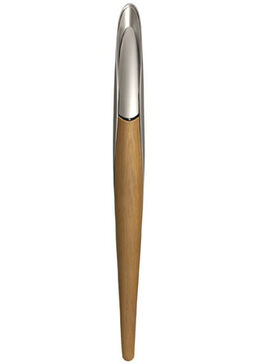 The torch used for the
2004 Summer Olympic Games in Athens
was modeled after an olive leaf, as the torch was intended to carry the message of peace across the world. It was the first torch relay that saw the Olympic flame travel to all five participating continents.
The torch weighs 700 grams and is 68 centimeters long.
It's made of metal (magnesium) and wood (olive tree) in their natural colors.
Related Links
Edit