Bidding ProcessEdit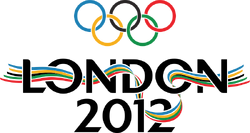 For London's bid campaign, the British Olympic Association commissioned Kino Design to make a logo. In this logo, the colors of the Olympic rings form a ribbon that winds through the text in the same shape that the river Thames winds through East London. When it was announced that London won the bid in the summer of 2005, work began to commission a new logo that would replace this one and represent the brand of the games.
Official LogoEdit
On June 4 2007, the official logo of the 2012 games was revealed as the branding of the event. The brand consultancy Wolff Olins was paid £400,000 for the design [1]. This logo is very flexible, with the ability to incorporate a variety of colors. It's also the first logo in Olympic history be used for both the Olympic games and the Paralympic games, although the color scheme is different.
Related Links
Edit
Pictograms
Edit
Originally introduced at the 1948 games in London, Olympic pictograms have become familiar images for spectators, as there is one to symbolize each sport.
The pictograms for London 2012 were created by design studio SomeOne in two versions: the primary 'silhouette' version, and the 'dynamic' version, which aims to bring the pictograms to life and can be used for merchandising, decorations, posters, etc.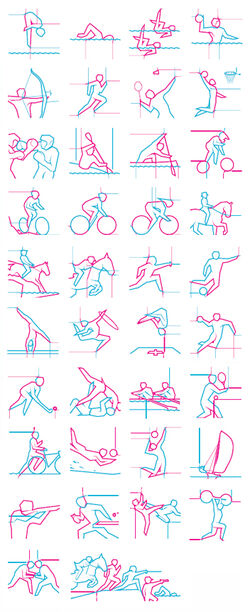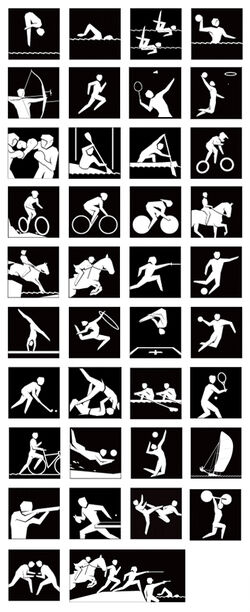 Related Links
Edit
Ad blocker interference detected!
Wikia is a free-to-use site that makes money from advertising. We have a modified experience for viewers using ad blockers

Wikia is not accessible if you've made further modifications. Remove the custom ad blocker rule(s) and the page will load as expected.