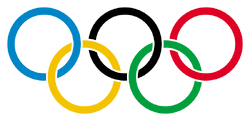 Welcome to the Olympics Wiki!
We are glad that you have joined our community. The Olympics Wiki is constantly improving, but to continue to do so, we need all the help that we can get!
Need help? Ask these users!
Porterfield and Dark Flare are active administrators and can be contacted for any issues pertaining to the management and/or upkeep of the wiki.

Enjoy!