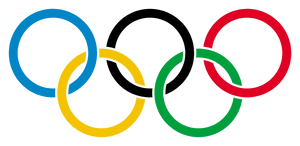 My Olympics
Write about what got you interested in the Olympics, why you love the Olympics, and any opinions you have about the Olympics. Then add your favorites below, and don't forget to link to the correlating pages!
Olympic Favorites:
Team:
Olympic Moment:
Summer Games:
Winter Games:
Summer Events:
Winter Events:
Summer Athletes:
Winter Athletes:
Olympic Mascot:
Olympic Venue:
Ad blocker interference detected!
Wikia is a free-to-use site that makes money from advertising. We have a modified experience for viewers using ad blockers

Wikia is not accessible if you've made further modifications. Remove the custom ad blocker rule(s) and the page will load as expected.