Welcome to the Olympics Wikia
The wikia about The Olympic Games that anyone can edit
2,050 articles since October 21, 2007.
Olympics Wikia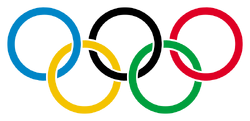 The Olympics Wikia originated as a community of editors dedicated to preserving and spreading information having to do with various Olympic games throughout history. Since that time, new editors have joined in and added new content and features focused on the 2014 Winter Olympics Games in Sochi, Russia.
The ultimate goal is to become the definitive source on all things Olympics past, current, and future. We are currently editing over 2,050 articles and are constantly growing.
So join in fellow Olympic enthusiasts, athletes, media, sports writers, students, and sports fans, and help us create a wikia that is unlike any other Olympics media outlet. Who is your favorite athlete and how do they train to win? What is your favorite Olympic Sport and who are the record holders? Do you know an Olympic hopeful? Share your knowledge with others and help make this an engaging Olympics site.
Anyone is free to browse, vote on a top ten or poll, add photos, or edit and contribute to this wikia. We hope to see you around! Also, stay tuned for wikia driven contests and games, and as we get closer to the Sochi 2014 games there will be television schedules, results, and more!
If you have any questions, feel free to address them to the Community Forum or to the most active administrators/bureaucrats on the site: Steph.Palmer or Gaelen S.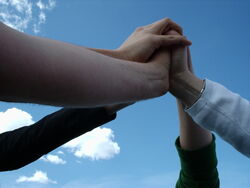 Wikias are all about the community they create as the wikia takes shape and grows. The Community category was created for this wikia to foster an interchange of ideas, opinions, photos, and more!
Move your favorite athlete up on a Top 10 list, add to a Photo Gallery, or better yet, create your own!
We hope to include International Wikias, blogs, Facebook, and other exciting pages to this wikia -- we encourage your edits and participation as we grow this community together!
So what are you waiting for? Join us today and explore, share, and meet others who share a common interest in Olympic Sports!
Ad blocker interference detected!
Wikia is a free-to-use site that makes money from advertising. We have a modified experience for viewers using ad blockers

Wikia is not accessible if you've made further modifications. Remove the custom ad blocker rule(s) and the page will load as expected.