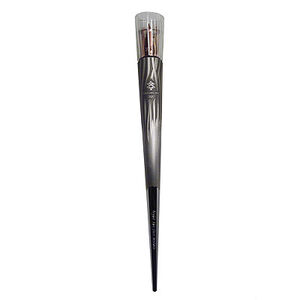 The stalactite-shaped torch of the
2002 Winter Olympics in Salt Lake City
was made with a variety of materials to represent various ideas.
Lightweight glass: winter and ice
Old silver: the West, flowing water
Shiny silver: the heart and speed of the athletes
Copper: fire, passion, and the history of Utah
The grooves in the silver help evoke a natural ice stalactite, and the frosted glass orifice from which the flame rises is a one-of-a-kind feature amongst all of the Olympic torches. It's recalls the theme of the 2002 games, to "Light the Fire Within".
Related Links
Edit