Ad blocker interference detected!
Wikia is a free-to-use site that makes money from advertising. We have a modified experience for viewers using ad blockers

Wikia is not accessible if you've made further modifications. Remove the custom ad blocker rule(s) and the page will load as expected.
The 2006 XX olympic games took place in Torino, Italy (also refered to as Turin)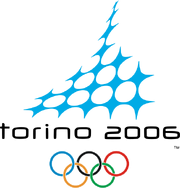 . This was the third time that Italy has hosted the olympics, the first being in Cortina D'ampezzo for the
1956 Winter Olympic Games
and the second in Rome for the
1960 Summer Olympic Games
Logos - A collection of logos featuring this event.
Mascots - The official mascots of this Olympics'.
Torch - Information about this Olympics' torch.