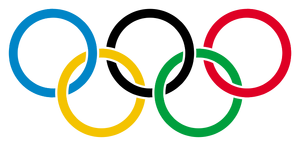 My Olympics
Edit
Hello. I am a Olympic Fanatic like most other pepole on this wiki. I started watching the Olympics at the 2004 Athens games. I became really intrested in the 2008 Bejjing games, and now I watch as much olympics as possible.
Olympic Favorites:
Edit
Team: USA(duh)
Summer Games:Bejjing
Winter Games:Vancouver
Summer Events:Track and Feild, Cycling
Winter Events:All of em!(exept figure skating)
Winter Athlets:Apollo Ono, Shawn White
Olympic Venue:That one bobsled venue in Vancouver.