Hey there!
We didn't think that there would be an Olympic budget that would outbit China's $40 billion bill from the Beijing Summer Games...but it seems that Russia has gone above and beyond this year.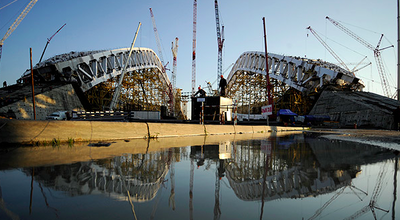 Originally, Russia estimated that the Winter Games would cost $12 billion...but now it is estimated that they have spent over $50 billion. This is all due to the new sporting venues, roads, hotels, and other facilities that have been built purely for the Olympic games.
Do you think it's worth it?
---
---
Ad blocker interference detected!
Wikia is a free-to-use site that makes money from advertising. We have a modified experience for viewers using ad blockers

Wikia is not accessible if you've made further modifications. Remove the custom ad blocker rule(s) and the page will load as expected.