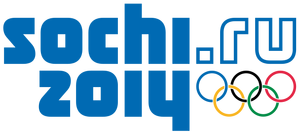 Sochi 2014 is coming up fast, but how will people NOT living in Sochi, or even in that timezone, watch the Winter Olympics? We all have our favorite events whether it's figure skating or ice hockey, and, luckily, NBC will be providing full coverage for Olympics fans. So, have no worries and keep reading for how to watch your favorite events online or on your television!
How to Watch
Watching Online
Live Stream

If you're planning to watch a live stream of the competition online, you'll need to first register your satellite or cable TV subscription with NBC on its Live Extra site. After registration, you'll be free to start streaming.
Unfortunately for cable dissidents, a pay-TV subscription package (with access to NBC networks) is the only way to watch to your heart's content. Those without a subscription will still have access to limited live streaming of certain events, though NBC has not yet released which events will make the cut.

The NBC Sports Live Extra App

For those with a pay-TV subscription, the Live Extra app works as a second screen for live streaming and full event replays on the go. The free app is available for both iOS and Android devices.

NBCOlympics on Social Media

The NBCOlympics Twitter handle will be a source for Olympic news and athlete interviews once the games begin on Feb. 6. For more inside access on Twitter, follow your favorite athletes as they arrive in Sochi.
NBCOlympics also has an Instagram account, which will be posting behind-the-scenes photos and video recaps of the games as they happen.
Viewers will want to keep an eye on NBCOlympics' Vine account while you're at it. Though it doesn't have much account activity yet, things are expected to pick up once the games begin.
Watching on Your TV
NBC plans on covering Sochi 2014 across multiple channels. The breakdown between platforms is as follows:
NBC (185 hours)
NBCSN (230)
MSNBC (45)
USA Network (43)
CNBC (36)
NBCOlympics.com (1,000 hours online).
During the 18 days of the coverage (Feb. 6-23), NBCUniversal will average 85 hours of coverage daily!
NBC's primetime coverage of the Sochi Games starts Thursday, Feb. 6 with the debut of snowboard slopestyle (men's and women's) and the debut of team figure skating (the men's short program and pairs short program). Women's moguls will also be shown. The Opening Ceremony then comes the next night.
Not every event will air live on TV, but every event will be available live online for the first time for a Winter Games. See above for how to watch online. NBC says they will restart all of the online feeds for early morning events (U.S. time) each day at 3:00 p.m. ET., but, after those events run in prime time, the event will be sliced up into highlight form and be available on demand.
Sources