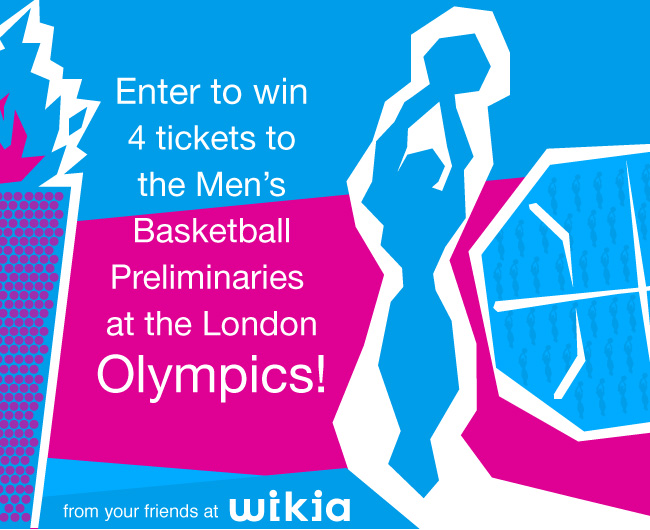 Even the mayor of London couldn't get tickets to the Olympics... but we did, and we're giving them away!
Congratulations Samz9!!! You are the winner!!!
First, create an account!
Next, leave a comment answering this question:
"Why do you deserve to win these sought after Olympics tickets?"

NOTE: You must leave a logged in comment to win!
The Grand Prize!
One lucky winner will score four tickets to the men's basketball preliminaries (two games) at the London 2012 Olympics! Transportation is not included.
Rules
Open for US and UK residents only. Must be 18 or older OR have a parent or guardian's permission to win. Check out the official rules for details. Winners will be randomly selected from all eligible entries.
Contest ends July 28, 2011.
Share The Contest!
Ad blocker interference detected!
Wikia is a free-to-use site that makes money from advertising. We have a modified experience for viewers using ad blockers

Wikia is not accessible if you've made further modifications. Remove the custom ad blocker rule(s) and the page will load as expected.