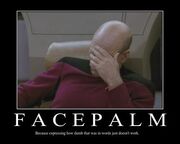 Online ticket sales for the
2012 Olympic Games
opened at 6 am this morning and almost immediately, the site crashed, leaving many incredibly frustrated.
The official Twitter account for the Olympic Games advised its users on the error, saying that the crash was due to higher-than-expected demand for tickets, resulting in excess bandwidth. Twitter users have seemingly revolted over the issue, calling the site impractical and unfair, with poor management.
Combined with the recent debacle over laxer security measures, things do not look good for LOCOG.
Did anybody experience this problem? Let us know in the comments.

Source: Metro.co.uk
Ad blocker interference detected!
Wikia is a free-to-use site that makes money from advertising. We have a modified experience for viewers using ad blockers

Wikia is not accessible if you've made further modifications. Remove the custom ad blocker rule(s) and the page will load as expected.