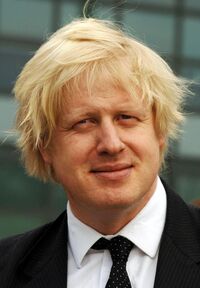 Calling all Londoners!
Do you have qualms with the 2012 Olympics? Did you apply for tickets and get completely rejected? Are you worried about security? Congested infrastructure? Too many obnoxious tourists? Not enough toilets?
Well, with just a year to go until London hosts the summer games, the BBC is offering you a chance to express your opinions and ask questions in a televised debate. Jeremy Vine will be hosting the programme, which will feature the Mayor of London Boris Johnson and the Chairman of LOCOG Lord Sebastian Coe. The pair will be fielding questions about all aspects of the games from a live studio audience and e-mail submissions.
As a result of the 2012 ticketing scheme, many British citizens have been quite upset with LOCOG in recent months, so the debate is heating up to be quite entertaining. It will be filmed on July 26th in Stratford and broadcast on BBC One in London the following day.
If have you a question for the Mayor or Lord Coe, or if you want to be in the studio audience, e-mail yourlondon@bbc.co.uk. The BBC asks that you include your contact phone number and if you're submitting a question, include whether it's intended for the Mayor or Lord Coe.
Hopefully for the interested non-Londoners, we will be able to catch clips of this debate on YouTube! Comment below with questions you would want to ask these guys.
Ad blocker interference detected!
Wikia is a free-to-use site that makes money from advertising. We have a modified experience for viewers using ad blockers

Wikia is not accessible if you've made further modifications. Remove the custom ad blocker rule(s) and the page will load as expected.