As you may already know, the ticketing process for London 2012 has been clouded in controversy since they went on sale in March. In the first round, two thirds of the applicants missed out, people began feeling conned, and even the Mayor of London missed out on tickets (although I'm sure he will be allowed access to any event he desires). Most people who applied didn't get any tickets, and those who did are still not happy with the tickets they got. If you fall into those categories, this week is your last chance!
For British folks who got nothing the first go-around, a second chance sale of remaining tickets begins this Friday, June 24th, on a first-come, first-serve basis. For those who aren't happy with the tickets they received, a second window opens on July 8th. Visit the
London 2012
website for more information.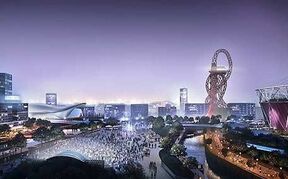 The easiest tickets to get have been the ones at old venues or outside of the city, but the Olympic Park is where all the action will be! Here is a quick guide to the best remaining tickets for events that will put you right in the heart of the 2012 games: