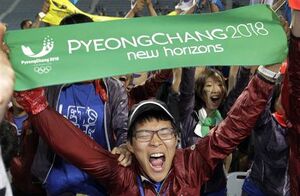 After falling short twice in a row, Pyeongchang finally won the bid to host the Winter Olympics, beating out Annecy, France and Munich, Germany. Before I go any further, let me answer your obvious questions...
Q: Where is Pyeongchang? A: South Korea
Q: Hold up, you can ski in South Korea? A: Yes, as well as Morocco, Lebanon, Bolivia, Turkey, and a building in Dubai, amongst other unexpected places.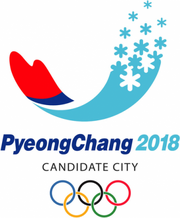 Located in the Taebaek Mountains, the county of Pyeongchang is home to South Korea's most popular winter sports activities as well as several famous Buddhist temples. The mountains top out at just over 1000 m (3,250 ft), but they have long, snowy winters and enough modern amenities to support the Olympic games.
Pyeongchang was an easy choice for the International Olympic Committee, after they were narrowly defeated by Vancouver for 2010 and Sochi for 2018. All this time, Pyeongchang has been laying the foundation for Olympic venues, including a world-class ski resort called Alpensia and a ski-jump tower that has already become iconic for the area.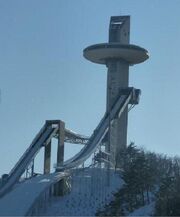 Furthermore, giving the bid to Annecy or Munich would have meant putting the Winter Olympics in Europe for the fifth time in eight Olympics, and the IOC has been adamantly opposed to such geographical dominance in recent times.
The last Winter Olympics hosted by an Asian country was Nagano in 1998, making it a perfectly timed gap of exactly 20 years. Also, South Korea hosted the summer games in Seoul in 1988, so it's pretty much destiny. The only question remaining is the status of South Korea's greatest winter athlete, Kim Yu-Na, who is currently the best female figure skater in the world (she won gold in Vancouver). Kim will only be 27 when her native country hosts the Olympics, but will she still be lacing up the skates?
Ad blocker interference detected!
Wikia is a free-to-use site that makes money from advertising. We have a modified experience for viewers using ad blockers

Wikia is not accessible if you've made further modifications. Remove the custom ad blocker rule(s) and the page will load as expected.