Comment

1
France Not To Compete for 2020 Games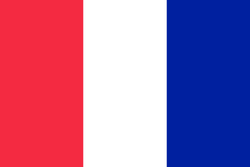 After the South Korean city of Pyeongchang was announced as the host city for the 2018 Olympics, France has become partially bitter about the Olympic bidding process. France originally believed that the city of Annecy had a strong bid for the 2018 Winter Olympics. However, since they were passed over in favor of Pyeongchang, they seem to be throwing themselves a pity party of sorts.
France, after receiving a disappointing 7 votes in this bid, announced that they won't be making a bid for the 2020 Summer and Paralympic Games. It is believed in the future that they might make a bid for the 2024 Games to be held in Paris. But still, it makes one question why anybody should support a France bid after this immature behavior that they are displaying.
What do you think of the French's attitude towards the Olympic bidding process?
Source